What
What is an Emerald ash borer?
Emerald Ash Borer (EAB) is an invasive tree pest that arrived in the United States in 2002. Since its arrival is has killed over 60 million trees! On May 14, 2009, emerald ash borer (EAB) was confirmed in the Twin Cities, and is spreading rapidly.
This destructive invasive pest is here
Emerald ash borer (EAB) is a small beetle native to Asia. It was first discovered in Detroit in 2002 and an infestation was confirmed in the Twin Cities in 2009. The emerald ash borer has no natural enemies in the U.S., meaning their population will continue to grow until they kill all the ash trees.
Emerald ash borer is causing a devastating ecological event. In Minnesota, 1 in every 5 trees is an ash tree. The sheer number of trees we stand to lose is similar to a natural disaster, having both a large environmental and economic impact.
One beetle feeding on your tree can multiply into over 5 million in just a few years. EAB slowly kills the tree by eating the tissue underneath the bark. Once visual symptoms appear, the tree is often infested beyond the point of treatment, making removal your only option.

Where
Where is the EAB infestation in Minnesota?
As of fall 2015, the entire 7 county Twin Cities metro area is under quarantine for Emerald Ash Borer. This map from the Minnesota Department of Agriculture shows the confirmed finds of this invasive pest throughout the area. This means that if you live within this area, your ash trees are at risk of infestation and the spread of Emerald Ash Borer is expected to dramatically increase in the coming year.
Breaking News:

7/22/2016 – Emerald Ash Borer (EAB) has been confirmed in Hastings Hastings Star Gazette
4/18/2016 – Emerald Ash Borer found in West St. Paul twincities.com

It is spreading fast!

Watch EAB spread through one part of Minneapolis
Each symbol on the map indicates an ash tree with confirmed infestation of Emerald Ash Borer. As is typical of the spread of EAB, the number of insects increase exponentially each year until all untreated native ash trees are dead.
Ash Trees
Do you have an ash tree?
There's a good chance you have an ash tree, because ash trees were commonly planted in the 1960s through the 1990s.
The loss of ash trees in the Twin Cities will have a significant impact simply because of the sheer quantity of ash trees. In fact, statewide, MN has an estimated 937 million ash trees. In the Twin Cities, one in five trees are ash. For some boulevards, and many yards, ash make up 50-80% of the trees.
Green Ash
Green ash are the most common type of ash tree in the Twin Cities
Green Ash leaf
Ash has a compound leaf with 5-7 leaflets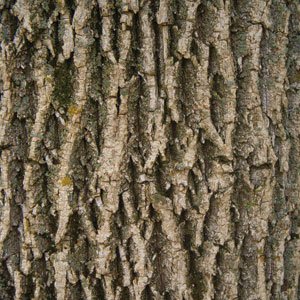 Green Ash bark
Ash bark often has a distinct diamond pattern
Impact
Did you know all untreated ash trees will die?
Without treatment, we will lose a million trees in just a few years and it will take a generation to replace the trees we stand to lose. In many neighborhoods, ash trees were planted to replace the elms that died from Dutch elm disease (DED). We are just getting the shaded yards and streets back. Let's not lose what we have!
Hover over image below to see how the Emerald Ash Borer will affect your trees.
Trees Die Rapidly
Once the beetle population reaches critical mass in an area, a tipping point is reached. After that tipping point of infestation is reached, all unprotected ash trees will die in just a few years. This is why taking action while your tree is still healthy is critical to battling EAB.
True Cost of Lost Shade
When your shade tree is gone you will see an immediate impact on your grass and other plants. The loss of beautiful shade trees can lower your property value up to 15%. In addition to the obvious loss of shade, it also increases the demand on municipal water and energy costs.
Removal of Trees
Once an ash tree starts to decline or die it becomes notoriously brittle and can be dangerous. This makes them a serious public safety hazard as falling limbs can break at any time. Removal is a more dangerous and therefore expensive option than removing or treating a healthy tree.
Take Action
What can you do?
1. Support HF 2408, Minnesota Emerald Ash Borer Suppression Program, and the creation of a companion bill in the Minnesota Senate. Visit http://www.mnstac.org/legislative-involvement.html
2. Protect, Remove, Replant. You need to take action before emerald ash borer kills your tree!
Protect legacy trees
Valuable trees can be protected from this deadly insect, often for significantly less than the cost of removals.
Several different protection options are available
Our Certified Arborists can help determine which option makes the most sense for your tree
Remove ash trees
Not all trees will be candidates for preservation.
Age, health, and location will all determine if a tree is better off protected or removed
Our Certified Arborists should be consulted for all removals
Don't move firewood
Humans are accelerating the way EAB is spread.
Only use local firewood and do not bring wood from the Twin Cities elsewhere
EAB will quickly move to the nearest vulnerable ash tree
Have one of our certified Arborists inspect your trees and provide recommendations.
Schedule your service today!